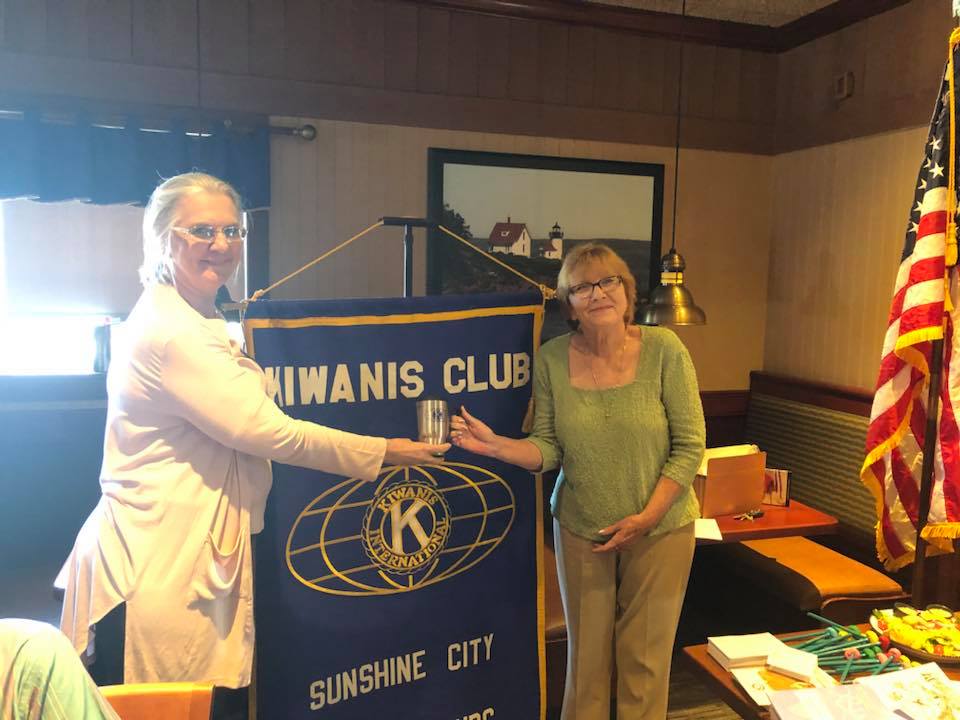 8/17/2018

Pati Anderson, Executive Director at Suncoast Epilepsy Association, addressed the club. SEA works with a lot of individuals through support groups, educational opportunities, and fitting helmets for over 300 kids per year. Pati talked about seizures and helping control them. There are psycho-social issues with epilepsy and working through those issues is a big part of what they do.

#SuncoastEpilepsyAssociation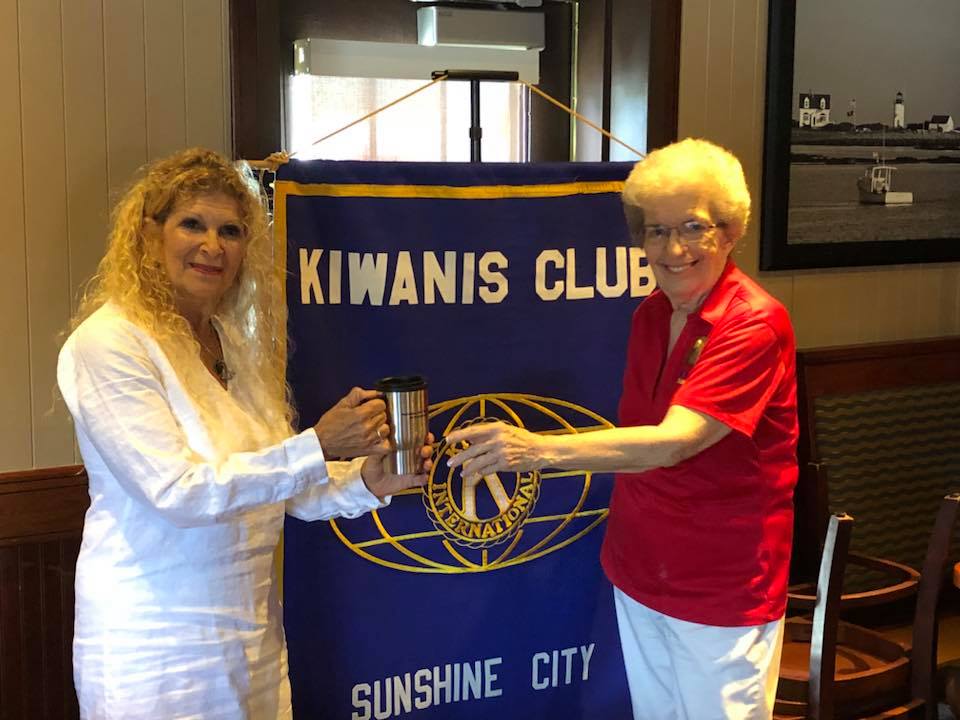 8/3/2018 Arielle Giordana, author, inspirational speaker, facilitator, and certified instructor in Essentrics, talked to the club about aging backwards - by moving. The more you move, the more mitocondria are produced in the cells creating muscle mass. Of all the activities one can choose, dancing seems to be the best form of exercise, moving up to 650 different muscles. Arielle had us up and dancing in the aisles.